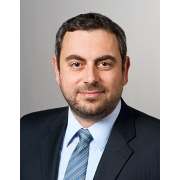 A1 is dedicated to the clinical assessment of multispectral optoacoustic tomography (MSOT), in particular in the context of in vivo breast imaging to determine endogenous biomarkers suitable for early prediction of response to neoadjuvant therapy. By utilizing a hybrid handheld MSOT and ultrasound imaging modality, A1 will further evaluate the MSOT ability to complement the diagnostic performance of breast ultrasound. We hypothesize that visualizing and monitoring of functional and molecular signals in the human breast will lead to improvements in treatment performance by allowing for individual therapy adaptation early on.
PROJECT MANAGER: Prof. Dr. Vasilis Ntziachristos
TEAM MEMBERS: Dr. Andreas Hillmair, Dr. Angelos Karlas, Jaber Malekzadeh, Prof. Dr. Daniel Radzansky, Dr. Julia Thomas, Dr. Nike Tsalas, Dr. Misun Yun
PUBLICATIONS by Research Area A1
Summary Presentation held at the SFB 824 Symposium in Munich, June 24/25, 2021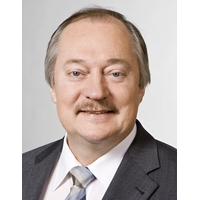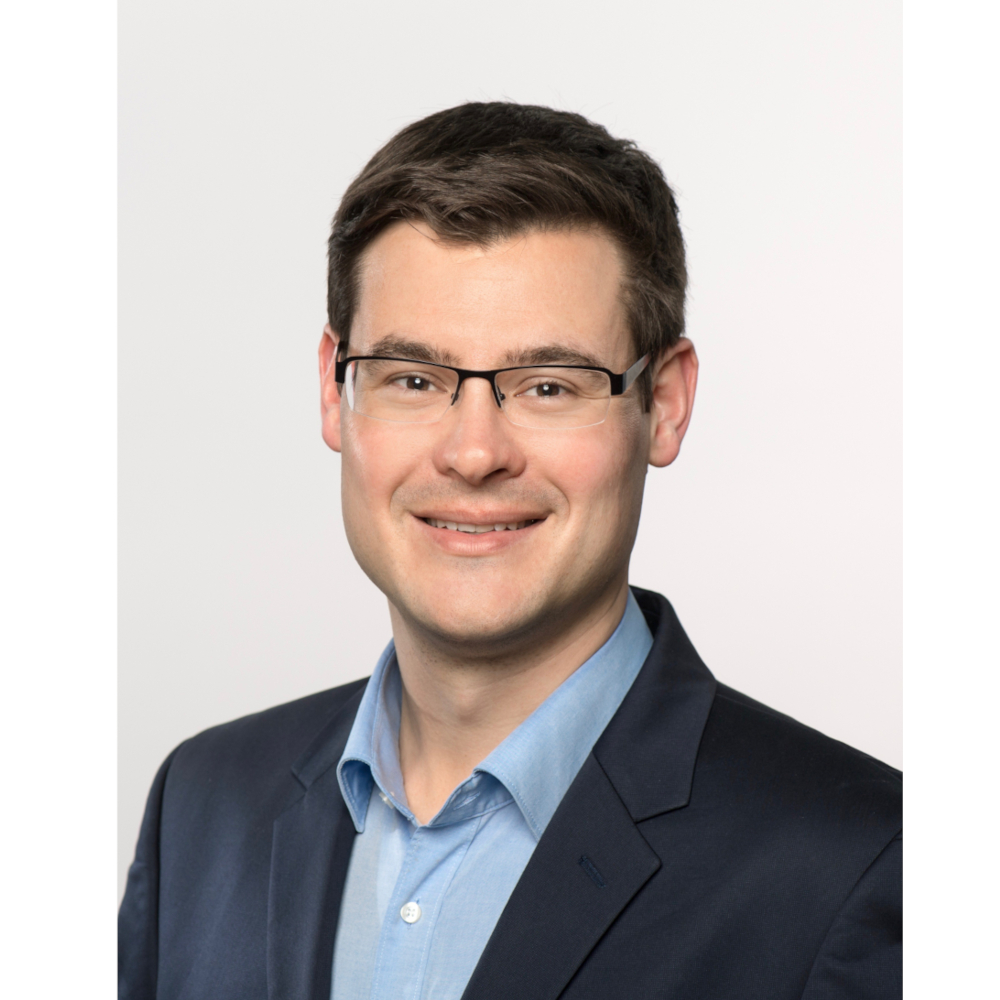 The acidic tumor microenvironment has been linked to tumor progression, increased invasion and resistance to therapy and therefore shows direct relevance as a marker for cancer therapy. An extracellular pH imaging technique could effectively complement existing non-invasive imaging techniques in the clinic for a better and more accurate non-invasive assessment of tumor biology. The goal of this project is to advance current methods for non-invasive pH imaging and to demonstrate the relevance of pH imaging in combination with PET/MRI for tumor therapy using hyperpolarized 13C-labelled biosensors.
PROJECT MANAGER: Prof. Dr. Franz Schilling
TEAM MEMBERS: Martin Grashei, Christian Hundshammer, Stephan Düwel, Pascal Wodtke, Sandra Sühnel, Geoffrey Topping
PUBLICATIONS by Research Area A7
Summary Presentation held at the SFB 824 Symposium in Munich, June 24/25, 2021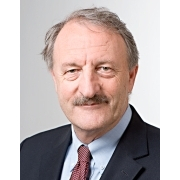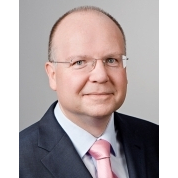 Within the new funding period, Project A8 will focus on the development and preclinical evaluation of novel imaging probes such as Anticalins, Fab fragments and other binding proteins as well as bifunctional fusion proteins for pretargeting radioimmunotherapy and diagnostics. Using state-of-the-art protein design concepts, we will apply innovative methods for protein radiolabelling and plasma half-life optimization. Oncologically relevant targets such as the established cell surface receptors/proteins HER2, CEA, PSMA, ED-B, PD-L1 as well as tumour-specific sugars will be addressed in this project.
PROJECT MANAGER: Prof. Dr. Markus Schwaiger, Prof. Dr. Arne Skerra
TEAM MEMBERS: Dr. Christian Deuschle, Dr. Claudia Theresa Mendler, Volker Morath, Dr. Antonia Richter, Fabian Rodewald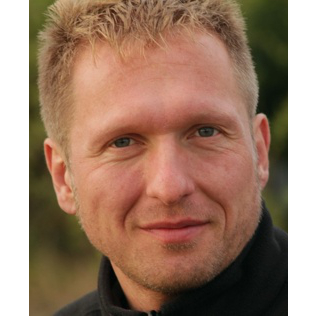 Although the transmembrane receptor αvβ3 integrin has been considered a specific cellular marker for angiogenic activity for decades, recent data suggest that the α5β1 integrin might be more suitable for this purpose. This project aims to exploit the potential of α5β1 integrin as a target for novel imaging probes and antiangiogenic radiotherapeutics, and to elucidate interplay and correlation of α5β1 integrin expression with that of other angiogenesis markers, such as αvβ3 integrin or the oncofetal slice variant of fibronectin, extradomain B.
PROJECT MANAGER: PD Dr. Johannes Notni
TEAM MEMBERS: Roswitha Beck, Stefanie Färber
PUBLICATIONS by Research Area A10
Summary Presentation held at the SFB 824 Symposium in Munich, June 24/25, 2021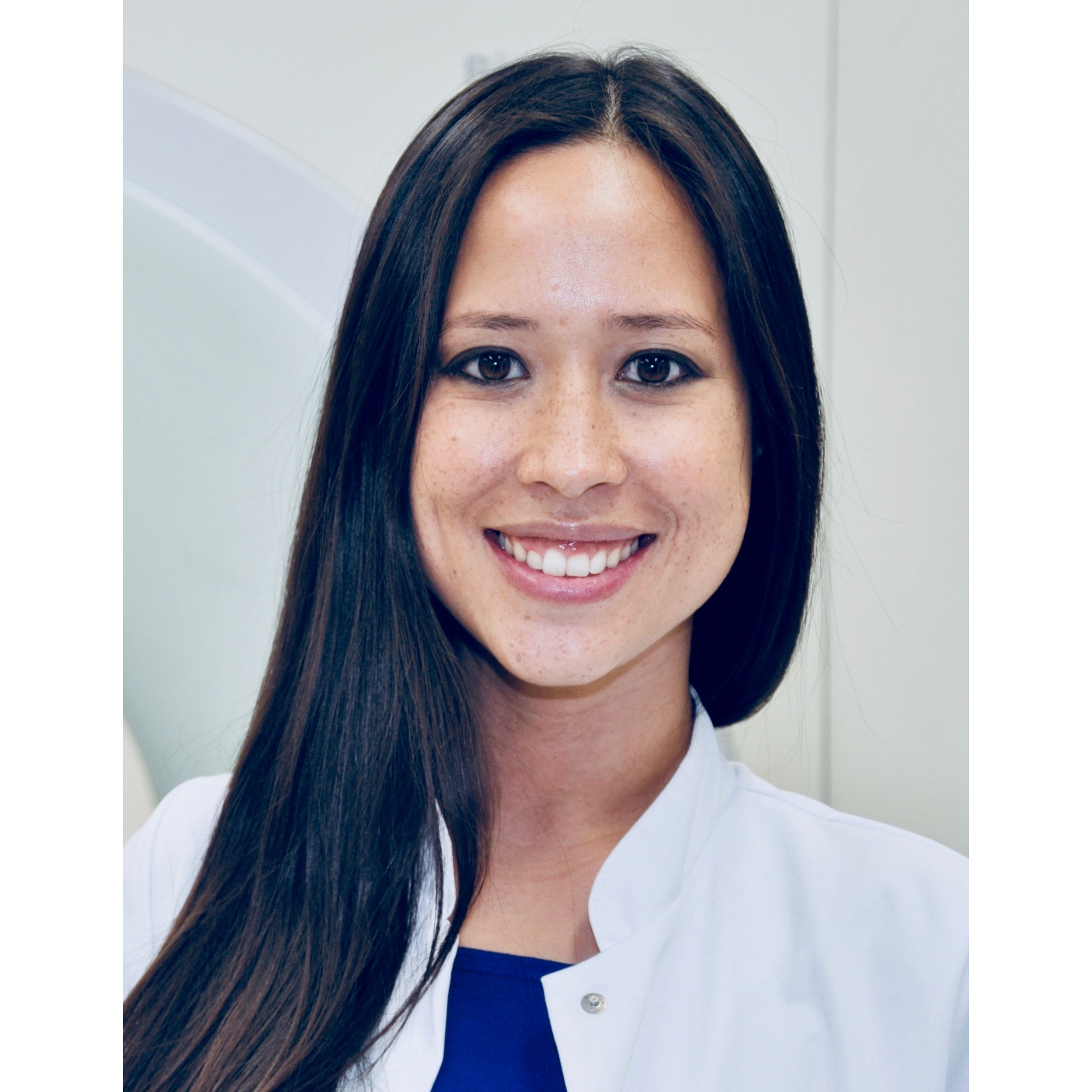 Molecular imaging techniques providing a better representation of the tumour-mass and resolving tumour heterogeneity are in urgent demand to improve the poor prognosis of brain tumour (glioma) patients. Therefore, we investigate combinatorial imaging by PET, MRI and opto-acoustic coupling in preclinical models faithfully recapitulating distinct genetic and pathological subsets of gliomas. Our approach will delineate the individual strength of each imaging procedure in localizing pathologically relevant tumour-areas and will provide new information for treatment-planning and -monitoring. In particular we use imaging tracers indicating invasive, angiogenic and metabolically conspicuous tumour-fields and determine the impact of blood-brain barrier integrity in our imaging modalities.
PROJECT MANAGER: Prof. Dr. Nathalie Albert, Prof. Dr. Rainer Glaß
TEAM MEMBERS: Dr. Adrien Holzgreve, Lukas Gold, Dr. Roland Kälin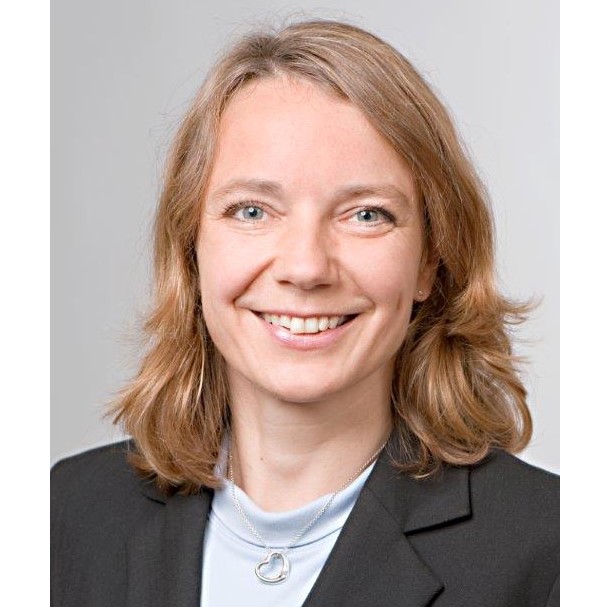 Hsp70 is frequently overexpressed in many different tumour types and presented on the plasma membrane (mHsp70) due to a tumor-specific lipid anchorage. Our fluorescently-labelled Hsp70-specific probes (antibody, Fab fragment, peptide) detect mHsp70 positive tumours and metastases in the sub-mm range in different mouse models. Due to a rapid endocytosis and retranslocation at 37°C, mHsp70 provides an ideal vehicle for a targeted drug delivery. Based on these findings, we will develop innovative Hsp70-functionalized nanoparticles with trimodal activities: improved tumour imaging/killing capacity after radiotherapy and stimulating of protective immunity.
PROJECT MANAGER: Prof. Dr. Gabriele Multhoff
TEAM MEMBERS: Alexander Klapproth, Stafan Stangl, Ramona Töppel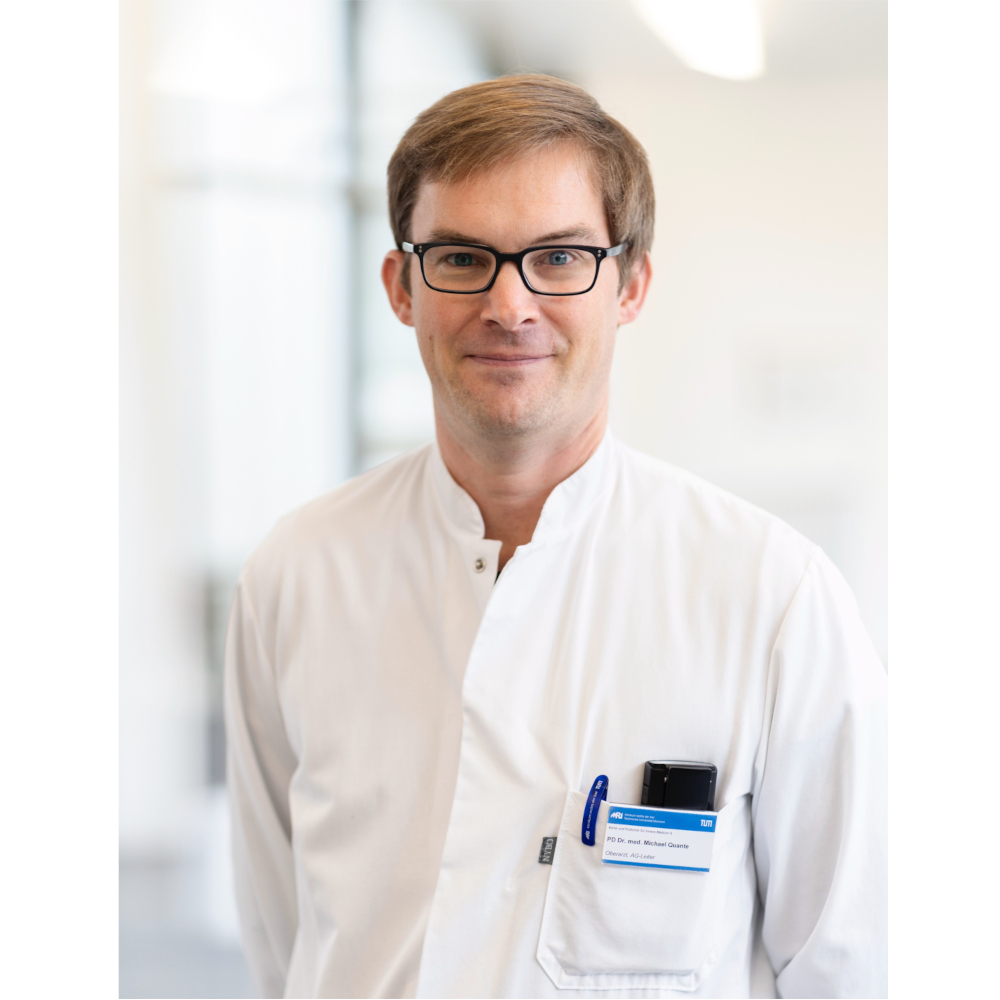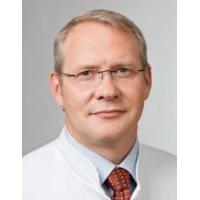 CXCR4 / CXCL12 signaling is thought to contribute the cross talk of tumour epithelial cells and stromal cells in the tumour microenvironment during tumour progression. In the B5 project we aim to improve and evaluate probes to investigate the CXCR4 expression in vitro and in vivo by means of nuclear and fluorescence imaging. Gastric and esophageal cancer are increasing worldwide and good surveillance and treatment strategies as well as sufficient treatment response evaluation tools are lacking. In a translational research approach we analyse CXCR4 signaling in the tumor microenvironment in different in vitro and in vivo models of esophageal and gastric cancer and transfer this knowledge into a first clinical study on PET imaging of CXCR4 receptors.
PROJECT MANAGER: Prof. Dr. Michael Quante, Prof. Dr. Hans-Jürgen Wester
TEAM MEMBERS: Dr. Hsin-Yu Fang, Julia Knörndel, Matthias Konrad, Dr. med. Moritz Middelhoff
Treatment of aggressive neuroendocrine tumours remains a clinical challenge as effective options are limited. By exploiting a unique animal model of endogenous neuroendocrine tumours, which closely resemble their human counterpart, we plan to evaluate novel therapeutic approaches and identify imaging biomarkers for the early assessment of drug efficacy. We plan to measure changes in tumour cellularity (DW-MRI), cell permeability (AXR), metabolism (13C-pyruvate), glucose uptake (18F-FDG-PET), vasculature (opto-acoustic and PET imaging), perfusion (DCE-MRI) and pH during treatment with clinically relevant anti-tumour agents. We will also establish patient-derived tumor xenografts (PDXs) to test anti-angiogenic therapy. Opto-acoustic imaging will be used to monitor the response of PDX models, which will then be correlated with the genetic and metabolic signature of the tumours. If translated into clinical settings, our results may help improve and individualize the treatment of aggressive neuroendocrine tumours.
PROJECT MANAGER: Prof. Dr. Natalia Pellegata
TEAM MEMBERS: Ninelia Minaskan-Karabid, Elke Pulz, Elisabeth Weiß, Tobias Wiedemann
Summary Presentation held at the SFB 824 Symposium in Munich, June 24/25, 2021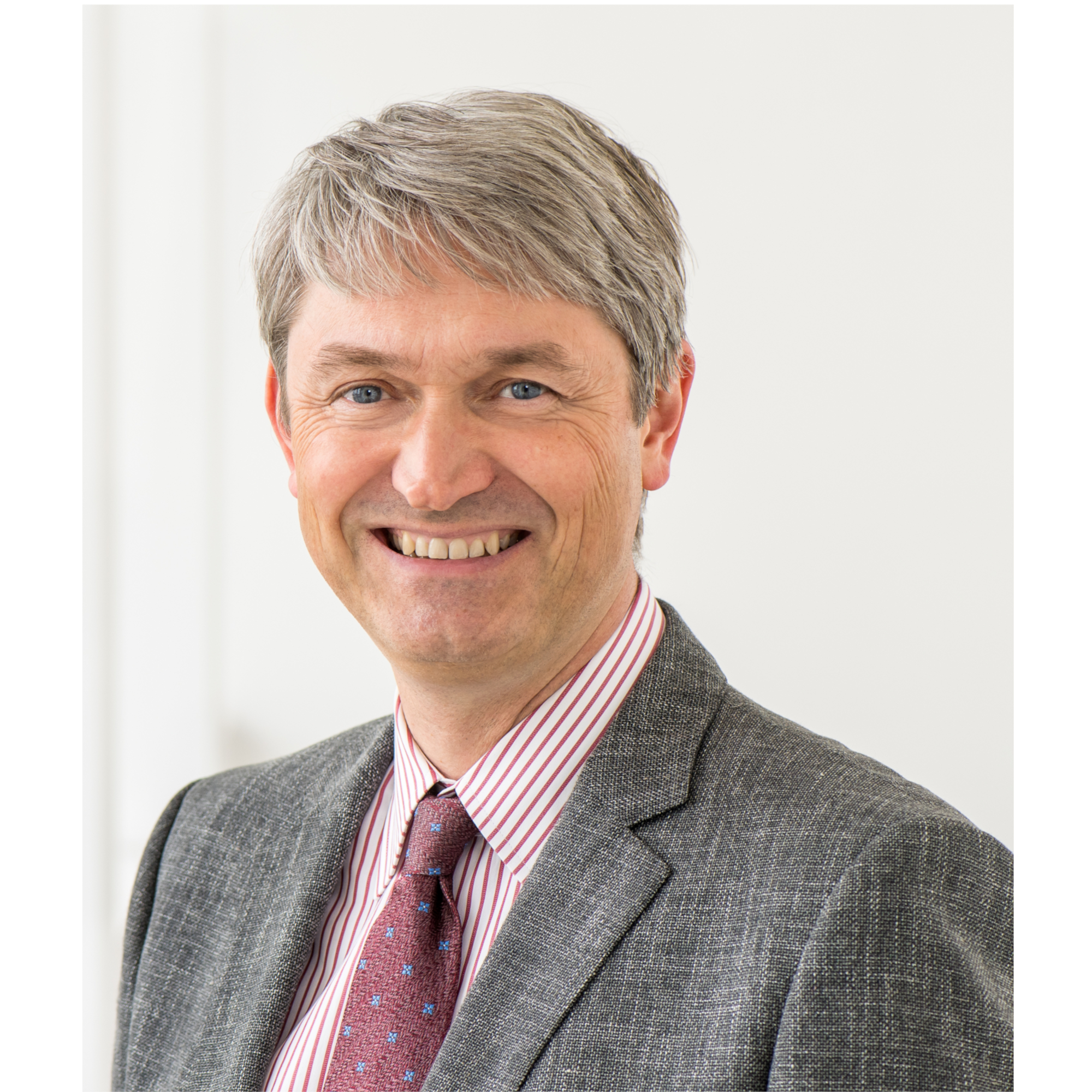 We identified how highly efficient anti-tumour immune responses can be initiated by specific activation of melanoma-resident mast cells (MC). Tumour-infiltrating effector T-cells (TILs) were recruited by MC-derived CXCL10 and preliminary data indicate that inhibition of angiogenesis is potently participating in this efficient tumour immune control. Thus, the inhibition of angiogenesis as part of tumour immune therapy will be mechanistically investigated with a focus on MC and TILs. Importantly, by support of the CRC tumor control, T-cell recruitment, and inhibition of angiogenesis in mice and humans will be imaged allowing the appropriate adjustments to further optimize treatment of melanoma.
PROJECT MANAGER: Prof. Dr. med. Tilo Biedermann
TEAM MEMBERS: Dr. Susanne Kaesler, Dr. Martin Köberle, Dr. Monica Weiler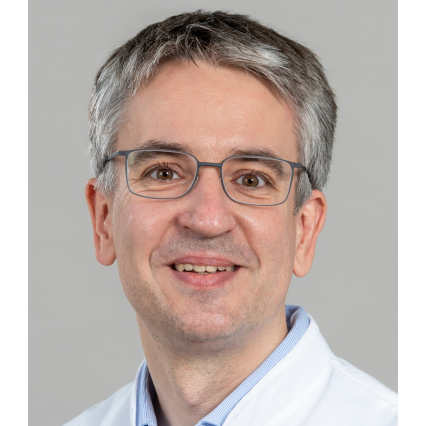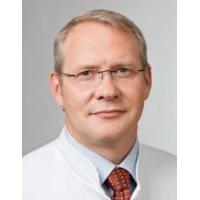 Recurrent prostate cancer commonly being treated with different androgen-receptor(AR)-modulating agents is highly expressing the prostate-specific-membrane-antigen (PSMA) constituting an ideal target for imaging and radioligand therapy. The primary aim of this project is to investigate PSMA-ligand PET as potential surrogate marker for activity of the PI3K-AKT-mTORC and AR-receptor axis and to develop and evaluate probes for differentiation of androgen-dependent (AD) and CRPC (κ-opioid receptor agonists, Prostatic Acid Phosphatase). Potential pre-targeting of PSMA under AR-targeted therapy as well as additive effect of radiosensitizer on PSMA radioligand therapy will be assessed.
PROJECT MANAGER: Prof. Dr. Matthias Eiber, Prof. Dr. Hans-Jürgen Wester
TEAM MEMBERS: Mara Parzinger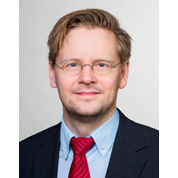 Prof. Dr. Bjoern Menze
Project B12 | Project C6
Universität Zürch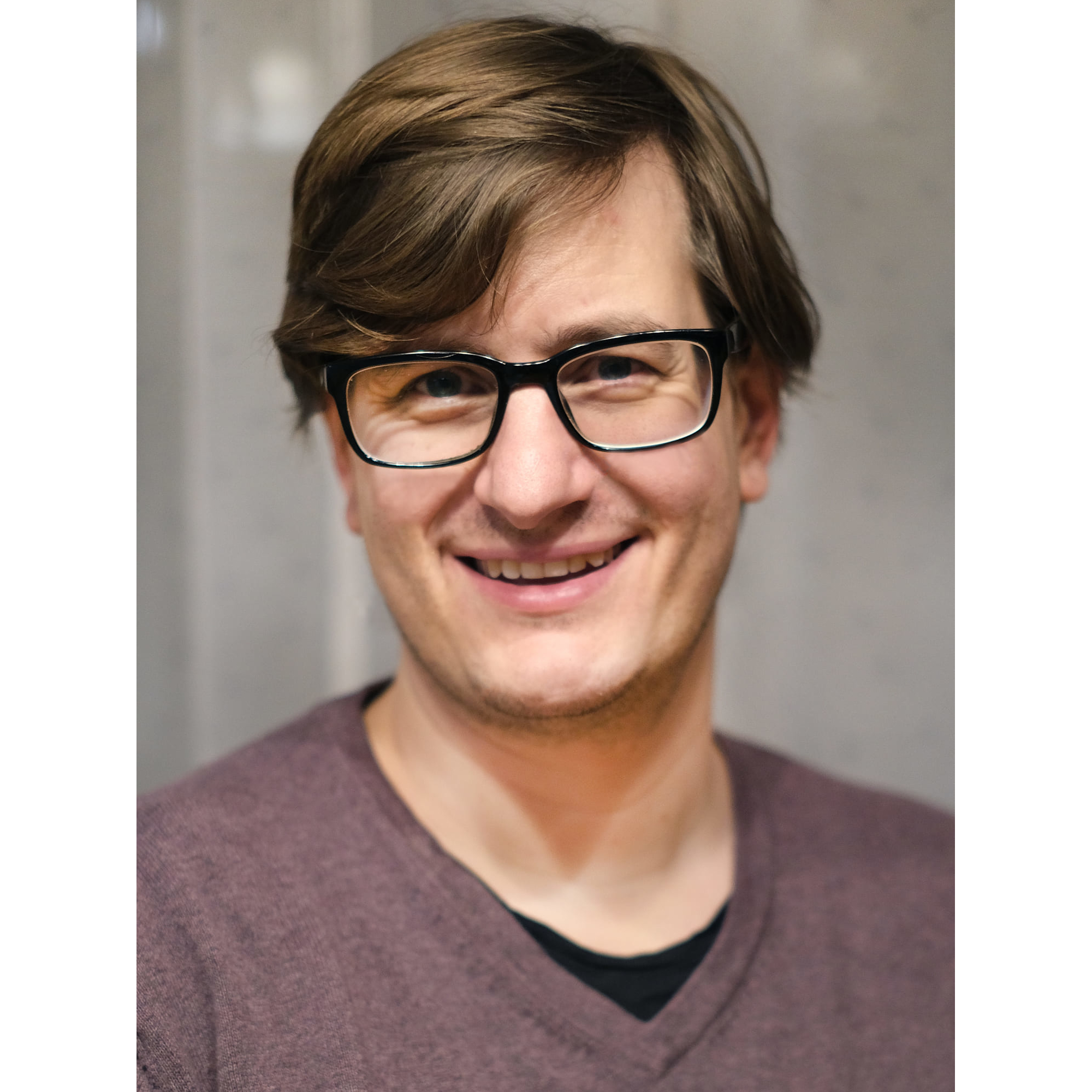 PD Dr. Benedikt Wiestler
Project B12
Klinikum rechts der Isar TUM
Intratumoural heterogeneity, a hallmark feature of glioblastoma, has been suspected to be the cause of the failure of targeted therapies to date, by hosting several distinct tumour subclones with varying genomic backgrounds. We hypothesize that this heterogeneity is reflected in the imaging phenotype, and can therefore be assessed non-invasively. To this end, we will extensively characterize the genome and transcriptome of targeted biopsies in newly diagnosed glioblastoma and link this information to imaging data, ultimately mapping the genotype to the phenotype. These data may contribute to a better understanding of intratumoural dynamics and microenvironments, and ultimately the development of resistance.
PROJECT MANAGER: Prof. Dr. Bjoern Menze, PD Dr. Benedikt Wiestler
TEAM MEMBERS: Esther Alberts, Florian Kofler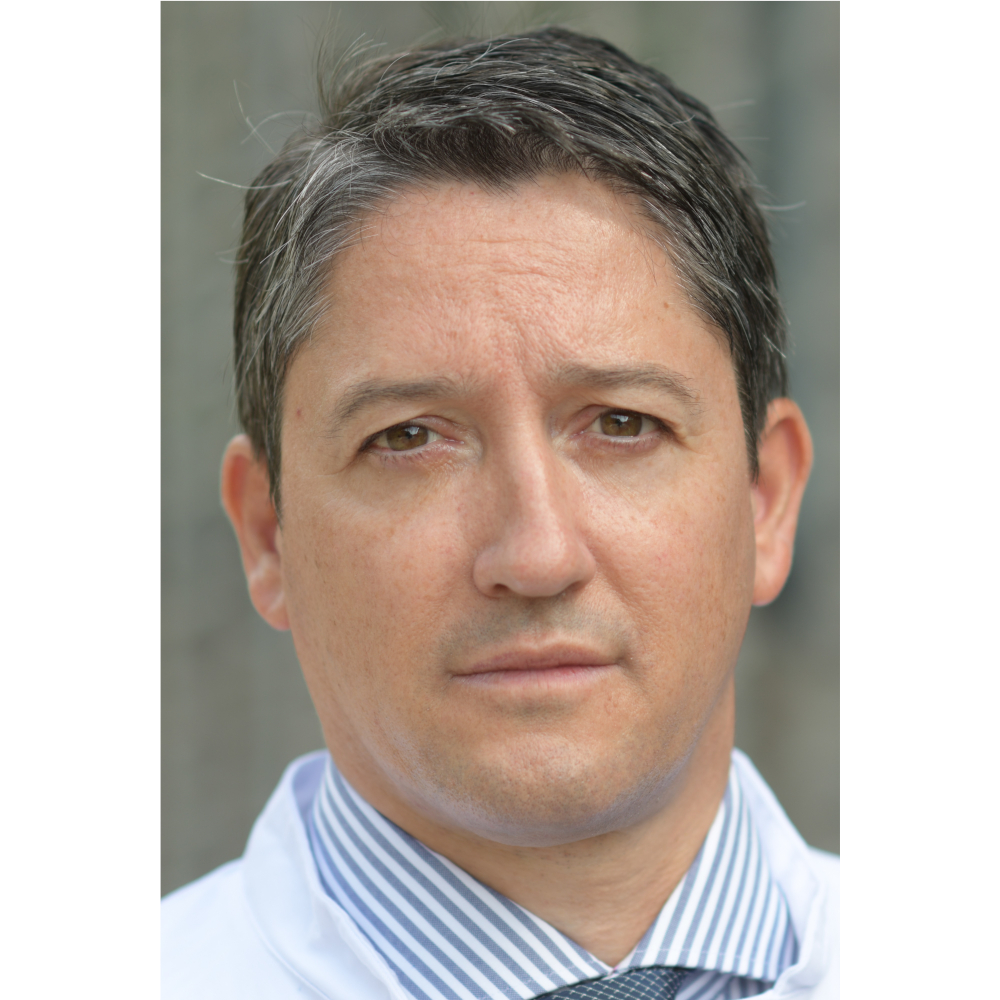 Elevated c-Myc (Myc) and CXCR4 expression are characteristics of aggressive cancers and associated with dissemination, treatment resistance, stemness and poor prognosis. We have developed imaging-guided therapies directed against CXCR4 and identified synthetic lethality approaches targeting the Myc phenotype. Using human xenograft and genetically-modified mouse models of lymphoma we will further develop CXCR4 theranostics, investigate novel imaging applications, and perform mechanistic studies. An in vivo cancer gene screen will be exploited for identifying novel synthetic lethal Myc interaction partners and pathways suitable for combined imaging-therapy approaches.
PROJECT MANAGER: Dr. med. Ulrich Bernd Keller
TEAM MEMBERS: Kerstin Behnke, Dr. Alexander Biederstädt, Dr. Carlos Gerngross, Dr. Stefan Habringer, Dr. Peter Herhaus, Dr. Alexander Höllein, Dr. Kathrin Philipp-Abbrederis, Jolanta Slawska
PUBLICATIONS by Research Area C3
Summary Presentation held at the SFB 824 Symposium in Munich, June 24/25, 2021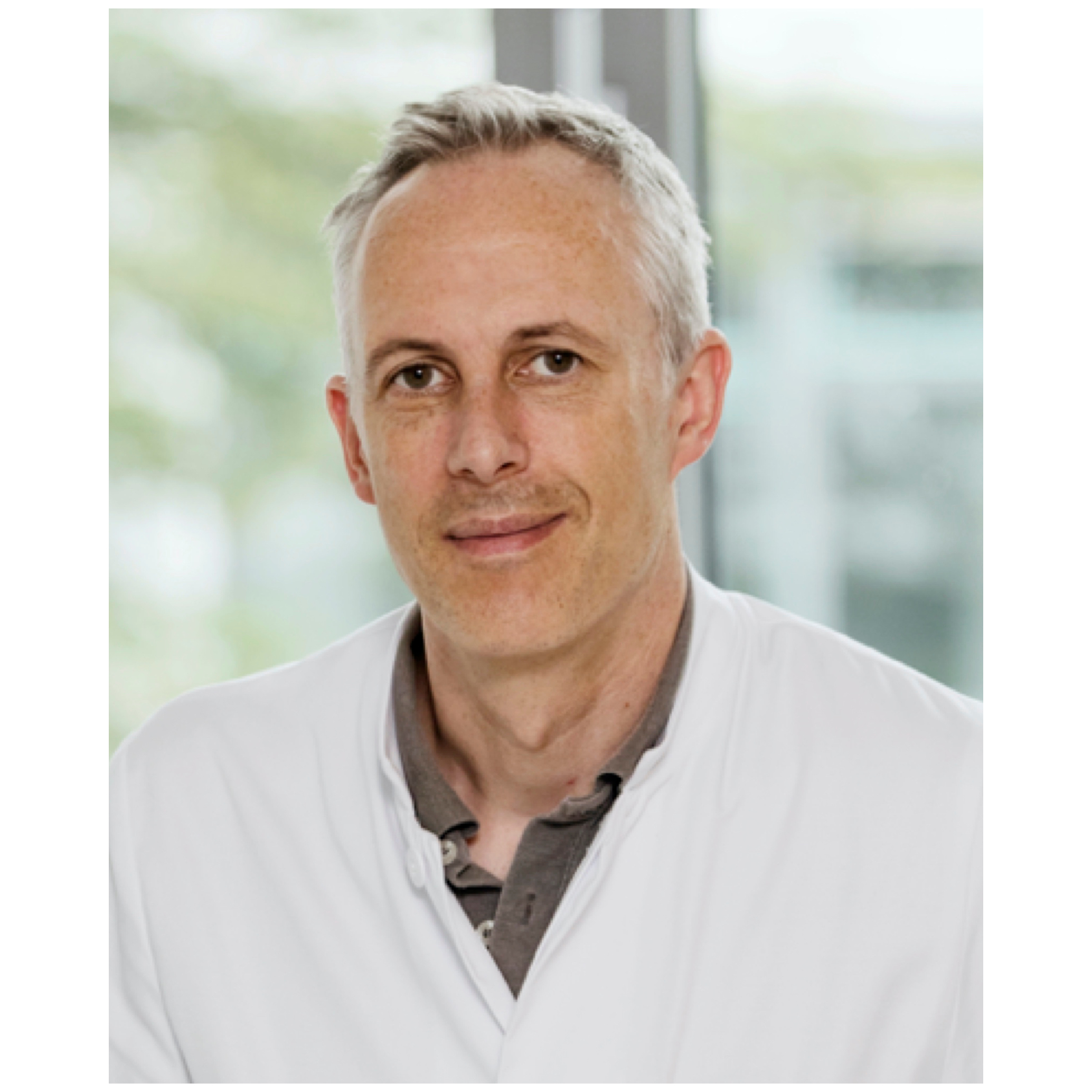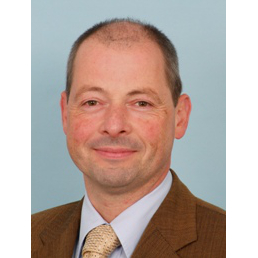 Pancreatic ductal adenocarcinoma remain largely therapy resistant. Our focus is to understand tumour heterogeneity/plasticity, the metabolic and epigenetic regulation and targets via non-invasive and in situ imaging-based approaches. We use well annotated retrospective and prospective patient cohorts and advanced human and mouse in vivo models that recapitulate the complexity of the disease. We combine MALDI-mass spectrometry imaging with multi-parametric MRI, FDG-PET and 13C-MRSI (with C6, A5, Z3) and co-registered histology (C6, Z2) for analysis of tumour subpopulations, metabolic and epigenetic mapping and drug imaging for subtype-specific and innovative targeting approaches.
PROJECT MANAGER: Prof. Dr. Jens Siveke, Prof. Dr. med. Axel Walch
TEAM MEMBERS: Marco Matzka, Simon Schäfers, Marija Trajkovic-Arsic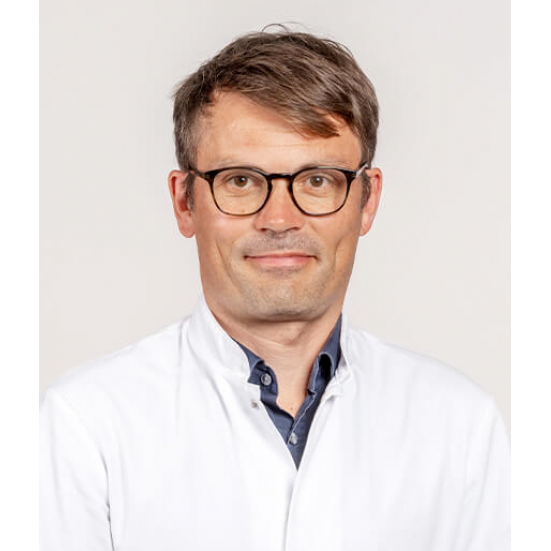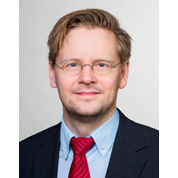 Prof. Dr. Bjoern Menze
Project B12 | Project C6
Universität Zürch
The vasculature plays a central role in heptocellular carcinoma (HCC), both diagnostically and therapeutically. The diethylnitrosamine (DEN) induced HCC rat tumour model and the established multiparametric imaging platform provide an ideal basis (1) to develop methodology for earlier detection and subclass identification, (2) to improve efficacy and efficiency of combined transarterial embolization (TAE) and anti-angiogenic targeted therapy and (3) to develop pharmacokinetic (PK) modeling methodology for improved interpretation of dynamic contrast enhanced (DCE) imaging.
PROJECT MANAGER: Prof. Dr. Rickmer Braren, Prof. Dr. Bjoern Menze
TEAM MEMBERS: Elisabeth Bliemsrieder, Florian Englert, Daniel Havel, Irina Heid, Georgios Kaissis, Fabian Lohöfer, Matthias Schillmaier, Iryna Skuratovska
PUBLICATIONS by Research Area C6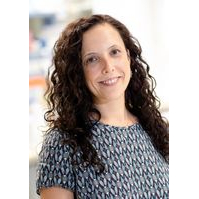 Oncolytic viruses represent a novel class of cancer therapeutics, due to their intrinsic ability to selectively lyse infected tumour cells, while priming potent anti-tumour immune responses to provide lasting systemic immunity. We propose the combination of a novel pseudotyped vesicular stomatitis virus vector with adoptive T-cell therapy as a powerful viro-immunotherapeutic strategy. We will employ multimodal and multiparametric imaging to noninvasively monitor the biodistribution and kinetics of the therapeutic agents, as well as to image specific biological changes to the local microenvironment in response to the therapy, in order to facilitate clinical translation and identify predictive biomarkers of response.
PROJECT MANAGER: PD Dr. Jennifer Altomonte
TEAM MEMBERS: Simon Dedic, Petra Gorny, Melanie Jäkel, Teresa Krabbe, Michael Melzer, Angela Werner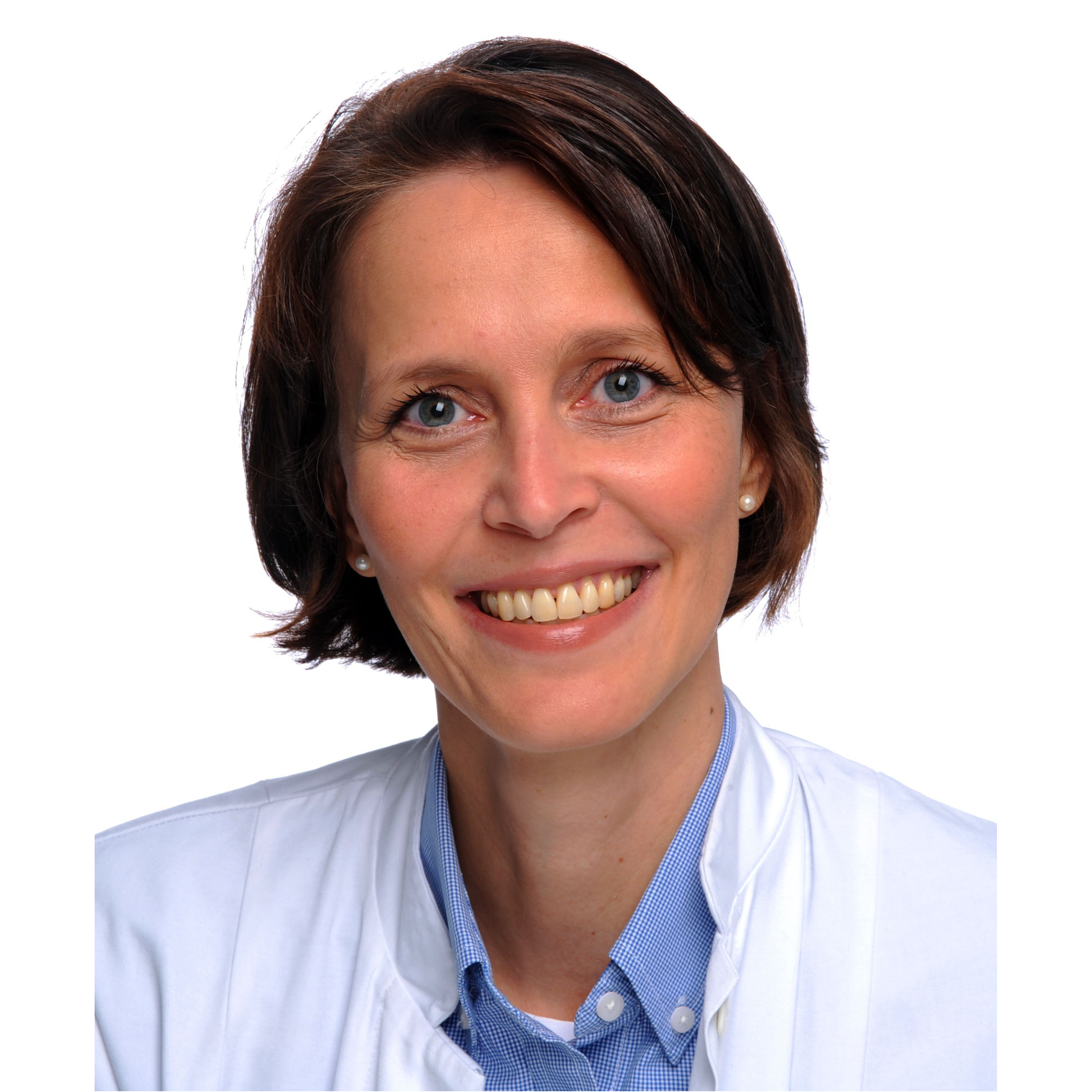 In the last funding period we have demonstrated the enormous potential of novel polyplexes and mesenchymal stem cells (MSC) for targeting systemic sodium iodide symporter (NIS) gene delivery in advanced tumour models using NIS as reporter and therapy gene. As an essential step towards clinical application, we will now focus on the optimization and individualization of NIS-based gene therapy for glioblastoma multiforme (GBM) in collaboration with SFB project B2. Using a series of GBM mouse models and multiparametric imaging available within this SFB (projects A1, A7, A10, B2, B12, Z2, Z3), characterization of the heterogeneity of molecular and cellular features of the GBM milieu will be achieved in order to refine our polyplex- and MSC-based targeting strategies. We will further explore combination with radiosensitizing agens, as well as with radiation pretreatment to enhance MSC homing (B4).
PROJECT MANAGER: Prof. Dr. med. Christine Spitzweg
TEAM MEMBERS: Prof. Dr. med. Peter Bartenstein, Carolin Kitzberger, Prof. Dr. Peter Nelson, Kathrin Schmohl, Nathalie Schwamborn, Prof. Dr Ernst Wagner, Prof. Dr. Sibylle Ziegler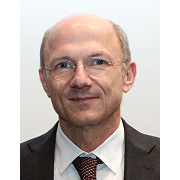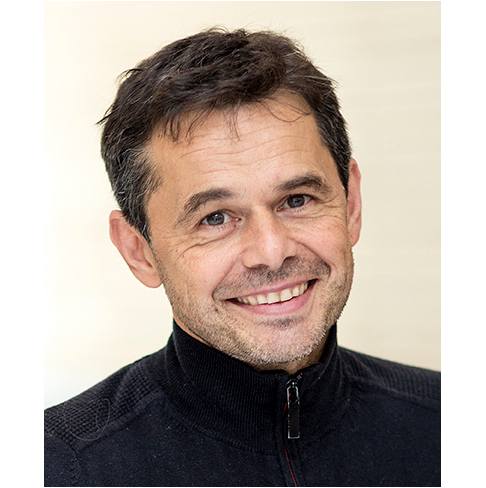 We aim to connect mechanism-driven biomarkers with innovative imaging technologies to define precise therapies for PDAC subgroups using a comprehensive platform of PDAC models, which mimic relevant aspects of the human disease. We will identify combination therapies that are highly synergistic with PI3K/AKT blockade and induce tumour shrinkage in a PDAC subtype with PI3K activation and high glucose uptake, which can be stratified by 18F-FDG-PET. Further, we will develop imaging technologies to annotate the MYC status and to use this information to stratify and monitor precision therapies for a PDAC subtype characterized by high MYC expression.
PROJECT MANAGER: Prof. Dr. Dieter Saur, PD Dr. med. Günther Schneider
TEAM MEMBERS: Sieglinde Bayer, Dr. Benedikt Feuerecker, Moritz Jesinghaus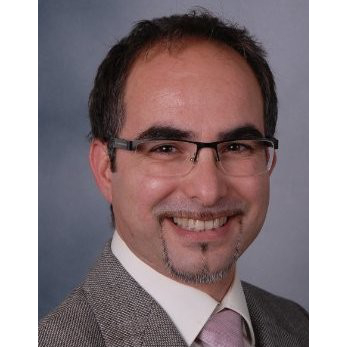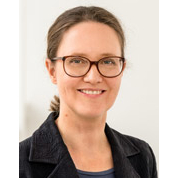 Immunotherapy is revolutionizing oncology although therapeutic evaluation remains challenging. We developed a highly sensitive immuno-PET imaging to track human cancer-specific T-cell receptor (TCR)-transgenic T-cells in vivo. We will improve and extend our technology by selection of general T-cell targets and clinically attractive tracers. Novel tracers and imaging tools will be tested using diverse tumour models and TCR to explore their capacity to monitor biological significant differences of T-cell distribution within the tumour micro-environment. Quantitative co-registration tools will be established including multimodal analyses to validate biological findings and investigate relevant determinants.
PROJECT MANAGER: PD Dr. Calogero D`Alessandria, Prof. Dr. Angela Krackhardt
TEAM MEMBERS: Julian Albers, Stefan Audehm, Henrique Bianchi, Eva Bräunlein, Francesco De Rose, Dr. Sabine Mall, Kristine Mayer, Lisa Russelli, Nahid Yusufi
PUBLICATIONS by Research Area C10
Summary Presentation held at the SFB 824 Symposium in Munich, June 24/25, 2021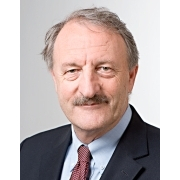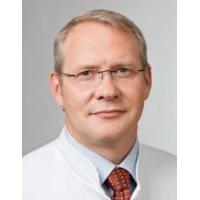 Project Z1 will continue to strengthen the Collaborative Research Center SFB824 in all aspects of modern target tracer technology and GMP production of innovative and validated probes. In addition, Z1 will establish new 18F-labeled tracers as surrogates for currently used 68Ga-probes, will help to establish highly specific proteins and peptides probes and will try to bridge nuclear and fluorescent imaging by transfer new concepts towards improved fluorescent units to a variety of probes currently under investigation.
PROJECT MANAGER: Prof. Dr. med. Markus Schwaiger, Prof. Dr. Hans-Jürgen Wester
TEAM MEMBERS: Andrea Alke, Dr. Antonia Richter, Stephanie Robu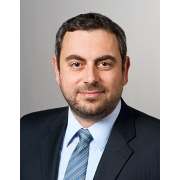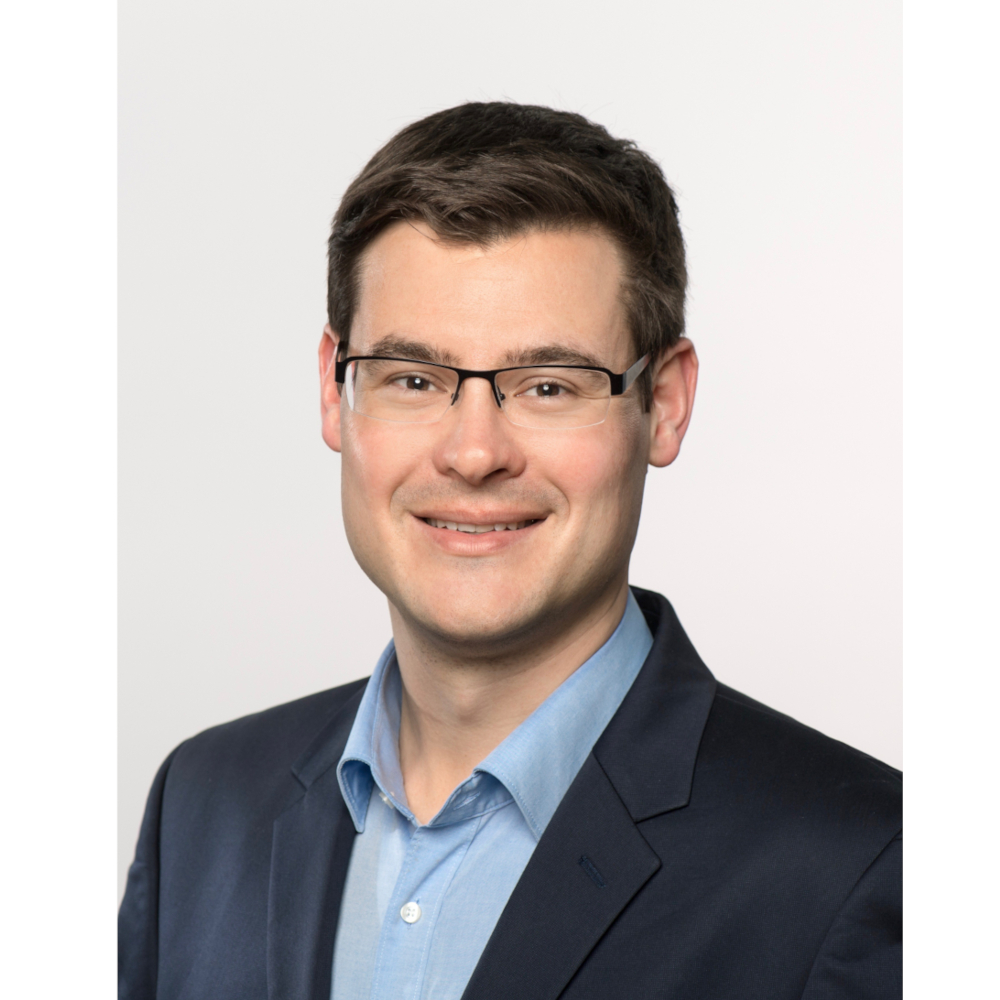 Project Z3 is set up to provide support for nuclear, fluorescence, opto-acoustic and preclinical MR imaging within the SFB projects. Besides providing state-of-the-art instrumentation, Z3 constantly strives for expanding applications and improving multimodal imaging. In the future, Z3 will focus on three main areas: multimodality imaging using PET/MRI, utilization of hyperpolarized compounds in MRSI and application of fluorescence and opto-acoustic methods for functional and molecular imaging. This core activity is already in frequent use by a number of SFB projects will continue to expand in the future.
PROJECT MANAGER: Prof. Dr. Vasilis Ntziachristos, Prof. Dr. Franz Schilling
TEAM MEMBERS: Pia Anzenhofer, Dr. Doris Bengel, Birgit Blechert, Markus Mittelhäuser, Luca Nagel, Prof.Dr. Daniel Razansky, Sybille Reder, Dr. Julia Thomas, Geoffrey Topping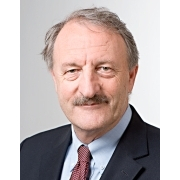 The Collaborative Research Centre 824 (SFB 824, http://www.sfb824.de(link is external)The SFB 824 (SFB = Sonderforschungsprojekt = Special Research Area; SFB 824, http://www.sfb824.de) is a collaborative research centre and constitutes a consortium of researchers from natural sciences, biology and clinical sciences, located at both Munich universities – Technische Universität München (TUM) and Ludwig-Maximilians-Universität (LMU) – as well as at the Helmholtz Zentrum München (HMGU). The SFB 824 was first funded in July 2008 and is now in its its 3rd funding-period. The overriding aim of this interdisciplinary research platform is to develop, validate, translate and ultimately apply cutting-edge imaging methods, which improve, substitute or even create new imaging approaches for early diagnosis, personalized therapeutic stratification and for monitoring of therapy effects in patients with cancer. In recent years, major advances in the molecular characterization of cancer have raised hopes for new molecularly tailored therapeutic strategies in the fight against deadly diseases. However, despite impressive success in preclinical models, clinical response to promising new agents and treatment modalities has been heterogeneous. The need for technologies to identify subgroups of patients likely to benefit from selected therapies targeting specific pathways or biological modalities and to guide and monitor treatment strategies is well recognized and absolutely fundamental for the worldwide advertised concept of precision medicine. Focus of SFB 824 is to meet this challenge by developing and validating new imaging strategies in preclinical tumor models aiming at fast translation into clinical settings. The current SFB 824 application consists of 19 individual projects, which are embedded in three interconnected research packages concentrating on (1) the introduction of new imaging methodology and imaging biomarkers, (2) the preclinical and clinical validation of identified molecular imaging targets and (3) the application of imaging modalities for monitoring effects of cancer therapeutics. SFB 824 is part of the core research strategy of TUM focusing on bioengineering as developmental platform for interdisciplinary research resulting in innovative diagnostic and therapeutic methods and their translation into clinical application. To this end, the consortium will also be integrated into the new Central Institute for Translational Cancer Research (TranslaTUM), a new research building providing an interdisciplinary research environment. A declared goal of the SFB 824, besides producing excellent research results, is to attract the best students and to provide excellent training and mentoring for the next generation of imaging experts.